CUSTOMER SERVICE CONFERENCE 2020 for CEOs/Business Owners, Existing and Aspiring Entrepreneurs, Independent Professionals, Start-Ups/SMEs.
About this Event
This FREE Conference is organized by CrustMine Consulting to engage stakeholders on the vital role Customer Service plays in an organization. The maiden Customer Service Conference which held on 12th October, 2019 was well attended by the Commission for Education, Lagos State, Senior Manager, Capacity Building, Nigerian Institute of Management (Chartered), Head of Retail, Konga, just to mention but three.
The Conference is packed with FREE Accelerator Training on Customer Retention Techniques, Special sessions from Conference faculty, One on One Interview Session with a veteran and Panel Discussion. In the course of the Conference, we will also be commemorating the 2020 Customer Service Week.
Here Are Some Amazing Benefits You Would Lose If You Fail to Attend Customer Service Conference 2020
1. Knowledge for exploits in Customer Relationship Management – Customer Service.
2. Delivers to you an awesome platform to discuss and network with other professionals.
3. Leadership Skill Development.
4. Free Tax Consultation5. Free Legal Consultation
For more enquires kindly call +234-907-713-8178 and/or send a mail to [email protected] | [email protected]. You could also visit our website too
N.B: This is a Virtual Conference. You can join in via our YouTube Channel – CrustMineNG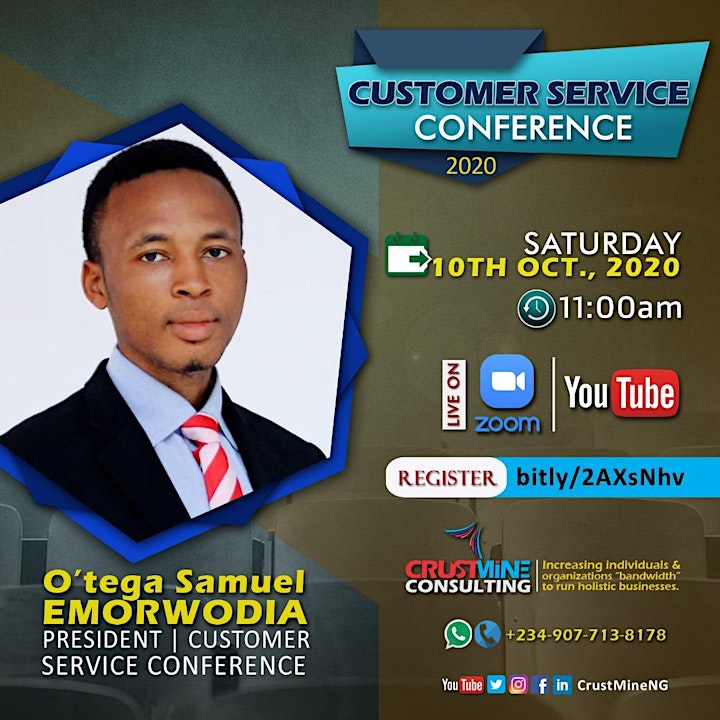 O'tega Samuel Emorwodia is a Customer Relationship Management Professional and a Marine Surveyor who helps Entrepreneurs, Small Business Owners, Independent Professionals, and Managers build their customer base and increase profitability by developing a Customer Service culture.
The author of the nationally endorsed book, 'Happy Customers: The One Thing Your Business Needs to Grow.' He has been featured on BusinessDay and The Nation. His blog (www.crustmine.com/blog), seeks to educate and inspire readers in areas of Customer Service, Leadership and Marine Surveying.
In a bid to take Customer Service culture to businesses across Nigeria, he launched Rudder (https://businessday.ng/?p=402027), a FREE MasterClass which provides an opportunity for participants to be exposed to Customer Relationship Management best practices; develop leadership capacity and glean strategies to keep customers coming back.
He is the Managing Director of CrustMine Consulting, Lagos State, Nigeria, a company with a vision to continually increase individuals and organizations' bandwidth' to run holistic businesses.
When not at conferences, masterclasses, consulting, or working with his dynamic/resourceful team, he's likely in fellowship, traveling, or engaged in topical discussion with his Leadership Study Group.
He can be followed at Twitter.com/Emorwodia. For more information about him visit www.Linktr.ee/OtegaSamuelEmorwodia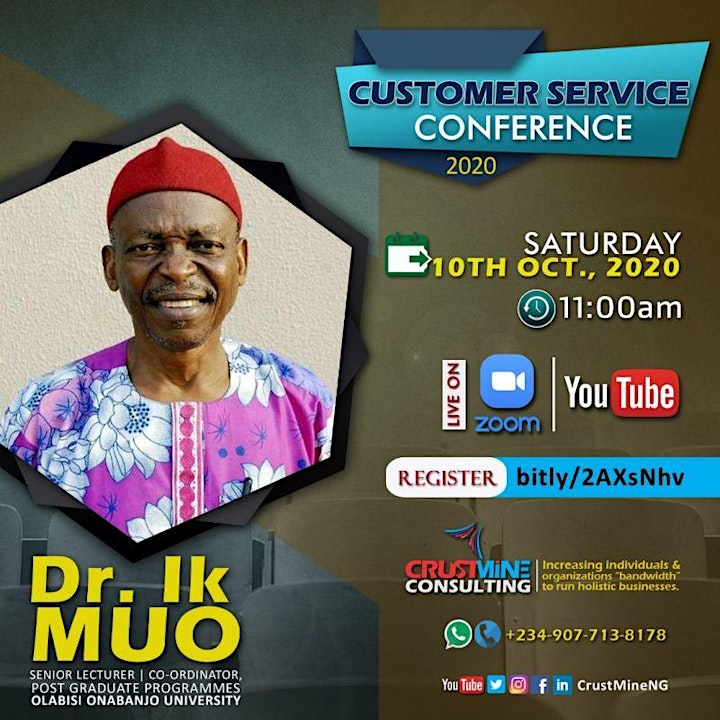 Dr. Ik Muo has a forte in Customer Relationship Management with over 40 years of working experience which traversed Banking & Finance, Management Consulting, and Academia.
We are glad to glean from his wealth of experience and decades of research.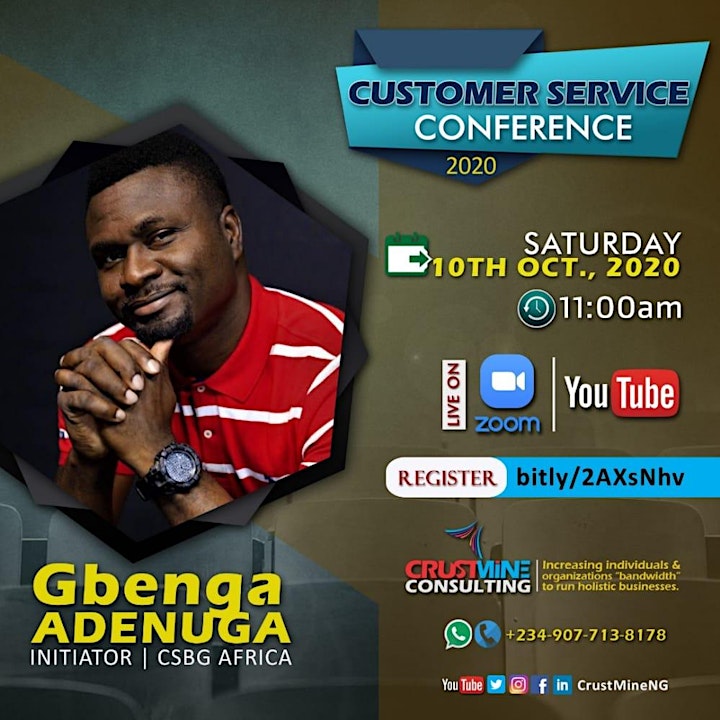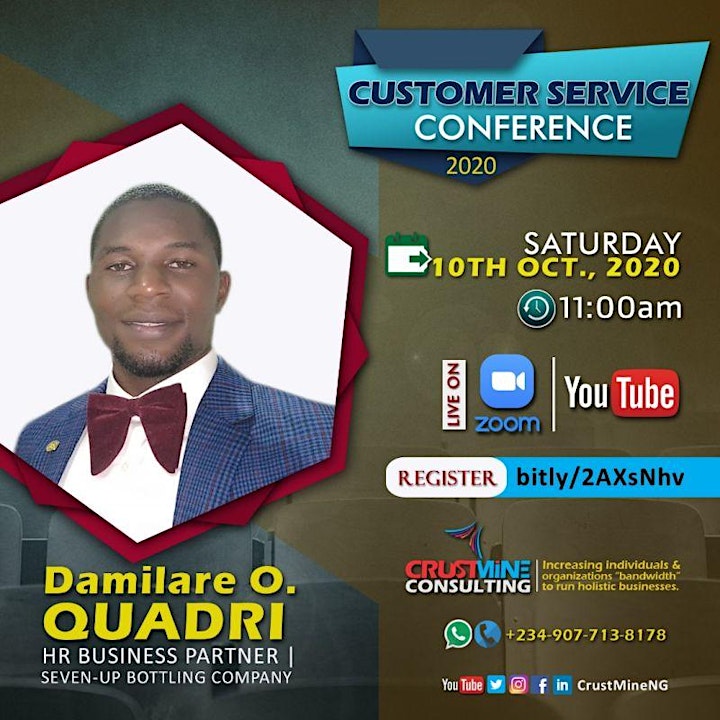 Damilare Oluwaseun Quadri – DOQ, is a seasoned Human Resource Professional and Consultant, with a self-driven passion to lead, inspire and develop people.
With a proven track record of leading and executing key Human Resource Initiatives and projects, in areas such as Employee Engagement and Experience, Learning and Development, Performance cum Talent Management, Change Management, Sales Effectiveness, and Optimization, Team Effectiveness, Rewards, and Recognition, amongst others.
He has performed several people development, capability building, and transformation assignments for various organizations, such as MTN Nigeria, Dangote Flour Mills Plc, PZ Cussons Nig.Plc., Thermocool Nig. Ltd, Bethel Kitchen Cakes & Events, Seven-Up Bottling Company Ltd, to mention a few.
Also, he has facilitated learning cum strategy sessions for hundreds of Senior and Middle Management Professionals, across a variety of industries on diverse subject matters.
Because of his commitment to excellence and great performance, he has won awards and received a commendation for outstanding contributions as a Relationship Manager, Sales Officer, and Human Resource Business Partner.