This article aim to show you how to set price alerts on the Binance mobile app like a professional trader. If you're new to trading, you don't need to panic as this short tutorial will be as crystal clear as possible.
Price alert is often used by traders who use technical analysis (TA) to interpret the market, determine the area of value, and set entry and exit points. Unlike fundamental analysis, which attempts to evaluate a security's value based on business results such as sales and earnings, technical analysis focuses on the study of price and volume(Investopedia).
Most technical analysts believe the chart(which is a graphical representation of the price and the behavior of market participant) is enough to interpret what is happening in the market and as well serve as a good guide to make good trading decisions.
Below is a sample chart showing the fluctuation in the price of a particular cryptocurrency called Bitcoin Cash(BCH).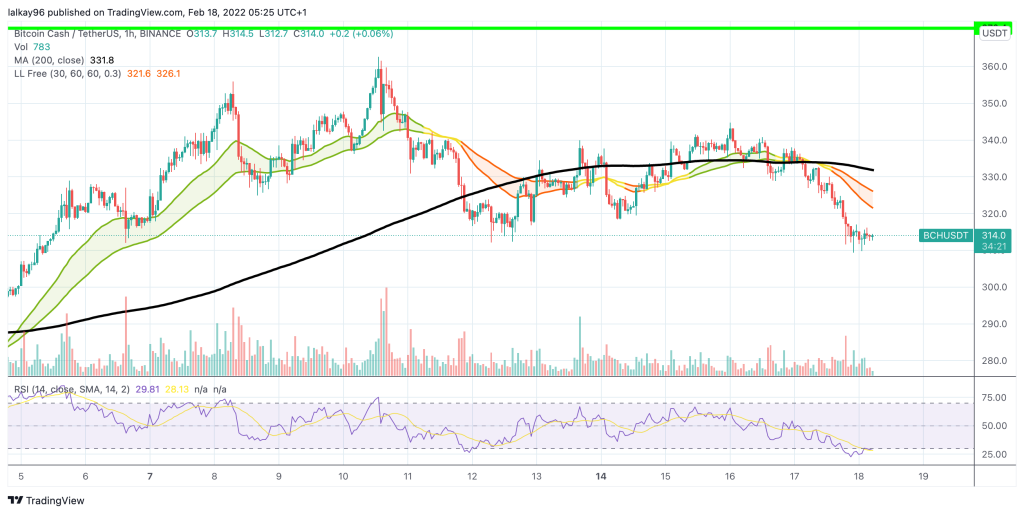 After undergoing a thorough technical analysis and you've identified a good trade setup with price entry and exit, you may decide to stay on your computer and wait till price reach get to the entry or do what most experts do(which is to set a price alert).
What is a price alert
Price alert is a feature on most cryptocurrency exchanges that gives you the possibility to receive a notification via email, text, or push notification when the price of a specific cryptocurrency hits the target price you have defined.
Why use price alerts
According to IQoptionwiki, professional traders spend many hours a day in front of the charts, and sometimes it can be tiring to watch them.
But you don't need to look at the open chart all the time because apart from the health of your eyes, this time can be used more effectively. In the meantime, you can learn new trading techniques, read market news, or introduce entertainment, for example by playing online chess with your friends. However, if you don't get back to the chart in time, your trading opportunity can be simply missed.
So to avoid missing potential trade opportunities while away from the chart, you have to set up a price alert. It makes you focus on other important things during the day and still get important price notifications when your target price is reached.
How to set a price alert on Binance mobile app
To create a price alert on Binance Mobile App (Android), please follow these steps:
Log in to your Binance account on the Binance App
Click on the trade menu at the bottom middle. Next, choose a trading pair(BTC/USDT) under the spot or margin market.
Tap on the Chart icon
Select alert at the bottom left.
Set the chosen Target price for your selection and then tap on Create Alert
You have now successfully created a price alert for your selected cryptocurrency. You can also switch market pairs on the same interface, and set for price alert for other cryptocurrencies available on Binance.
If you're still finding it add to set a price alert on Binance, the below video explains it in detail.
So what's your experience using price alert on the Binance mobile app? I would love to hear from you in the comments below.
Visit my Youtube channel to watch more tutorials about trading cryptocurrency like a professional. If you'll also like me to explain a particular feature on Binance, feel free to ask in the comment section.
And until the next article, keep learning.