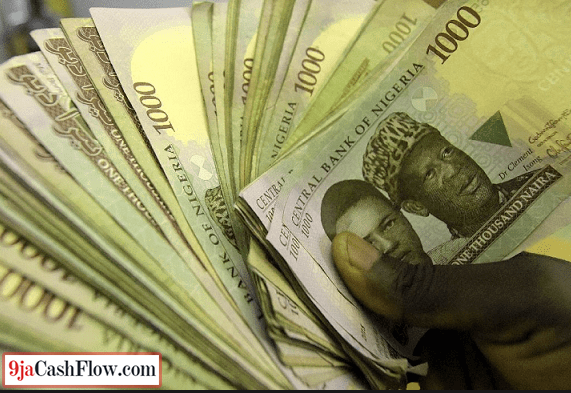 This pandemic has changed the course of work and business in 2020. And many people now need to look for ways to make money while staying safe at home.
So if you're currently broke or rich and you would like to start earning money online, then this article is for you. I've taken my time to compile 9 full-proof ways to make money online in Nigeria in 2020. All you need to do is focus on 1 or 2 of these businesses and master it, after which you start making money consistently.
Besides, this article was inspired by one of my old-time friend "Mr Seyi" who messaged me Whatsapp requesting for any of my blueprint to make money online in Nigeria.
Below are the few online businesses I suggested to him
Note: They all require time and monetary requirements. You've got to put in initial effort and some little spending before you start reaping returns. This not MMM 😂.
1. Start a Blog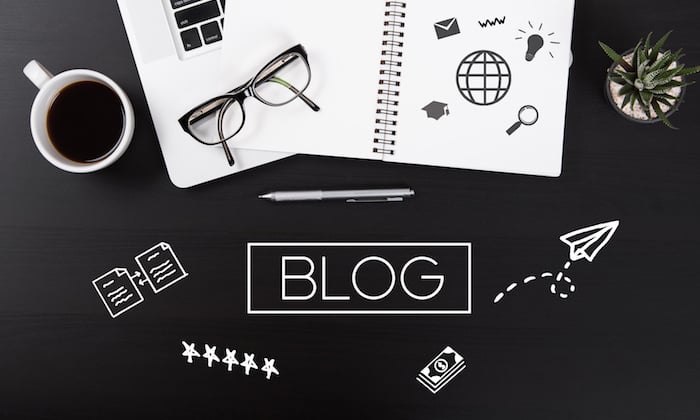 This a simple and full-proof method of making money online in Nigeria. You simply find a particular topic or niche you know much about – it can be football, tech, love or fashion – and you share your thoughts daily or weekly on it via your blog.
You can make money from your blog through advertisement (e.g. Google Ads), selling your eBooks on a relevant topic, and training people(trust me, a lot of Nigerians will pay if you're an expert at what you do).
Mind you, if you think blogs don't work any longer, you're completely wrong. I've gotten a lot of paid gigs and partnership just by running this blog, and I still get till today.
So what do you need to start your blog? You need a domain name (blog name), hosting space and a web designer.
In case you would like to have your blog all set up for you so that you can start sharing your knowledge via blog post immediately, do reach out to our sister company Filtamedia. You would get it done for just ₦20,000.
2. Start Affiliate Marketing
This will be my number one choice for people who have no capital and need to make money as soon as possible.
You see, some companies have a very good product and services, and all you just need to do is recommend them to your friends and family members and you get paid commissions on each sale.
Affiliate marketers are also called business developers, and the uniqueness of this method of making money online is that you don't need to create your product. I find it difficult to create an awesome product from A-Z without a good team.
Anyway, instead of going through the stress of creating your product, you simply sell other people's product that you know is good and make cool cash.
The fact is that we have a lot of platforms out there who need you to promote them in exchange for a commission, so feel free to do some research.
I currently do affiliate marketing for Cryptocurrency and FinTech platforms like LUNO, Paxful, Binance and Chipper Cash etc. because I have used their platform and I can see that they're offering good product and services.
Besides, do reach out to some online platforms as regards promoting their products and services. You will surely get to know about their affiliate programs and how to earn through them. You shouldn't be scared about helping another business with sales. Even my website (9jacashflow.com) need customers.
3. Start Trading Cryptocurrency
Although cryptocurrencies like Bitcoin, Ethereum & Monero can be very volatile, there's still room for earning sizeable profit.
You can make some money at the side if you spot good trade setup and time your entry very well.
Note: From experience, I don't advice day trading because someone can't win trades every day or all the time.
For those with little trading capital, you may try out Binance margin trading. It allows you to borrow 5 times your initial capital and if you trade with it when you see good trade potential, you can make some money at the side.
4. Start a YouTube Channel
YouTube is another full-proof way to make money on the internet. The third highest earner on the video platform is a 6 years old Russian girl named "Anastasia Radzinskaya". If she can do it, then you too can do it.
To be sincere, YouTube can be very time-consuming and less profitable at the beginning, but once you get what people want and you master how to give them through videos, you will make it.
And besides, don't ever think that people don't need what you know. That is a lie. A lot of Nigerians aren't tech-savvy, and if you can talk to them in the way they will understand, you will make money.
5. Sell products online via Jiji, Jumia, Konga and other e-commerce platforms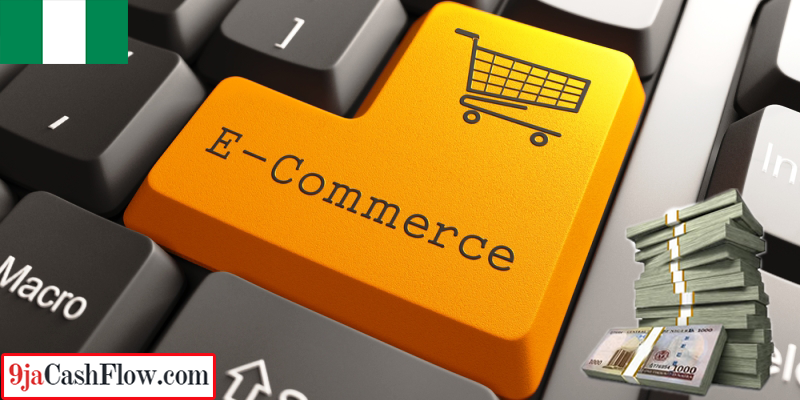 If you're the type running away from sales then I'm sorry to say this, you're wasting your time. And the earlier you embrace sales, the better for you.
You see, to make money you've got to sell a product or service. There are no two ways around it because fundamentally you must exchange value. Whether money for goods or money for services.
Nevertheless, if you don't have the time to sell offline, you can start selling online via your phone and some e-commerce marketplace like Jumia, Konga and Filta.ng.
E-commerce is big business. You can even start earning by referring people to buy on e-commerce websites. To learn more about this, read 9 ways to make money from e-commerce in Nigeria in 2020.
6. Start Vending Bitcoin
Bitcoin vending is a very profitable business if you know the in and out. It has to do with buying Bitcoin at a low price from people around you (let's say@ ₦400/$) and selling it online or to some merchants at a higher price(let say @ ₦430/$) instantly.
You don't necessarily have to keep the Bitcoin, you mostly sell it instantly. In addition, if you want to really make a tangible profit you need to grow your customer base and be able to get a sizeable amount of Bitcoin at a cheap price.
Click here to learn more about buying Bitcoin in Nigeria.
7. Start Trading Forex
The Forex Market is a $5 Trillion market where you simply earn money from the fluctuations in the prices of fiat currencies.
To be honest, this is not a get rich quick scheme. It does require initial training, practice and experience, but once you master it, you can be earning consistently every single month.
Let know what you think about Forex Trading? Also feel free to message me on WhatsApp if you would like to enrol in our Forex Training.
8. Freelancing
You can also do freelancing at the side and make some cool cash. These are activities like web design, graphic design, video editing, translation(rev.com) etc. It's a very lucrative and profitable business if you can devote the time to build the needed skill.
Note that at the beginning you will earn less but as times goes on, you will start earning more because you would have become an expert and you will have more clients.
9. Network Marketing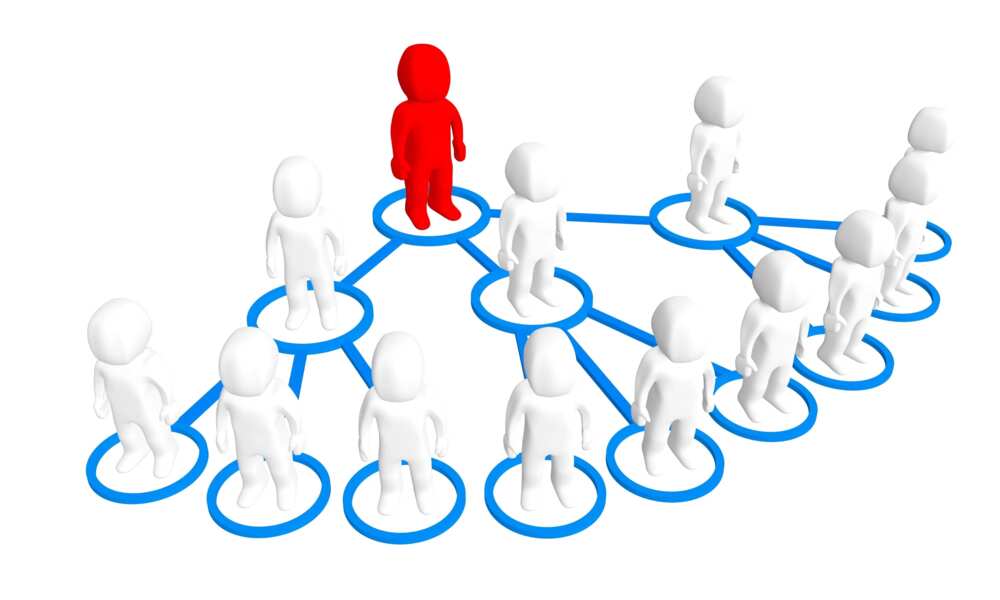 Another thing I'm doing now which is not completely online is Network Marketing. I'm into Kedi Healthcare mainly because I like natural medicine. The company sell what is referred to as "The Chinese Medicine (TCM)," which are quality herbal medicine.
I'm using it and I'm happy with the result I'm getting.
You can message me on WhatsApp if you would like to join Kedi so that you can start earning from the commission from product sale and from distributors who register under you.
In conclusion
All the online businesses require time to develop and become profitable but they are full proof – that is you will surely make money once you master it.
I will further suggest you choose 1 or 2 of the above businesses that are good for you and stick to it. Make sure you learn the ins and out and master it. That is how you make money online.
Moreover, when you see some companies doing a great job or having a great product, it's good to just recommend them and earn commissions rather than start the same business or create the same product. This does work for me. I recommend what I've tested to be good and I make money.
Anyway, to my brothers and sisters in Nigeria and diaspora, feel free to share your thoughts or ask questions in the comments section below👇.
And if you found this article useful, kindly share it with anyone who could benefit.
I remain my humble self Kehinde Lawal, founder @ 9jacashflow.com
Always to your financial success.