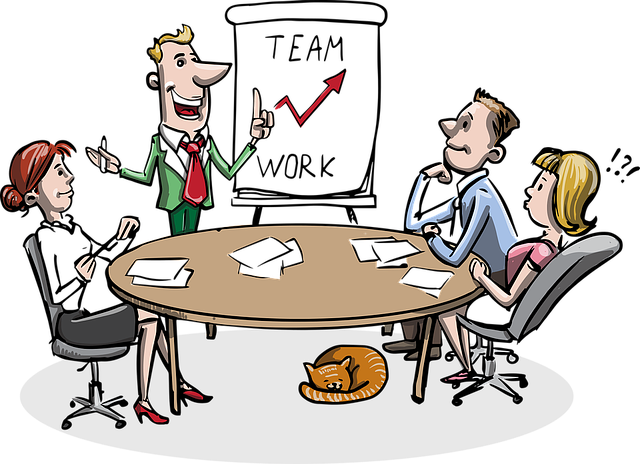 If you are going to build a profitable business that will exceed the 5-year failure mark, then you need to start building it with a lot of things in mind. What I mean is this, whatever you do in your business will determine whether it will stand side-by-side with House of Taras or Dangotes in the future.
To ensure that you don't frustrated out of the business world by people, systems or situations, here are 6 things you must never do. While you will need to start avoiding some at these at the early stages, others might pop up later in the business, so being aware of them now will help you stay away and avoid making mistakes that may crumble your brainchild.
1. Never Accept Job Offers To Do People A 'Favour': It's so easy to help people with one or two things in their own businesses or lives simply because you think you just want to render a helping hand, or because you really want to do them a favour, it will come back and bite you in the leg.
You can accept to help people who genuinely need your help if it won't cost you your money, time or take away an integral part of the business (such as money and time invested). You can render help to people, but not at the expense of your business.
What I am saying is this: If you are going to help Mr. A do a task, weigh all your options and make sure that it will not become a problem for you in the future, because Mr. A may then introduce another 'Friend' to you, and because you helped him without charging for your time and money, he may have told his friend to not give you a dime and since you are in the business of 'helping people' you can either accept it or turn it down. Meaning that you have lost a chance to charge what you are really worth from both Mr. A and his friend.
2. Never Do Any Business Transaction Or Accept Any Offer Without Drawing Up A Contract: A small signed slip may just be the reason why you are getting the right amount of money for the value you offered. Sometimes, we get so happy that clients are offering us jobs at a price that we forget that human beings will always be human beings.
If for example, you agreed to receive half payment before supplying a customer, and the other half paid after supply is done, you should have it in contract with both parties signing. Now if your customer fails to pay up your balance or they get confused about how much they've paid before, you can just bring out your contract to give them clarity.
3. Never Fail To Take Stock Of Your Products: This includes your equipment, tools and other things used in the business. Taking stock helps you determine if all your goods are still intact. This prevents you from theft. For instance, if your stock-taking is weekly, you will know how many goods were in your store and by correlating it with sold items, you will know which one remains.
Stocktaking discourages theft. It also helps to know whether you have damaged goods, unprocessed goods, or even expired goods.
4. Never Hand Over Everything To Other People: You need to be involved in your business a hundred percent. You must make getting involved in your business, your business. It's easy to go around for training and networking events that you hand over everything to your salespeople. But to avoid mismanagement and fund misappropriation, you must ensure that you manage your business closely.
It's great to trust the people that work for you, but ensure that you don't give them all the power and always verify transaction reports.
Finally
5. Never Mix Up Your Personal Finances With Your Business Finances: This is the fastest way to go out of business. When you start using your business money to take care of your personal needs, then you are close to going down.
Many people don't like to separate personal and business finances because they believe that it will incur a lot of bank charges. But I tell you, at the end of the day, the bank charges for one year will not be up to one-tenth of what you have wasted from the business money.
Now that you are clear about the dont's of businesses, you are sure to exceed that failure mark.
Check out the ways by which you can market your business to get it in front of paying customers.