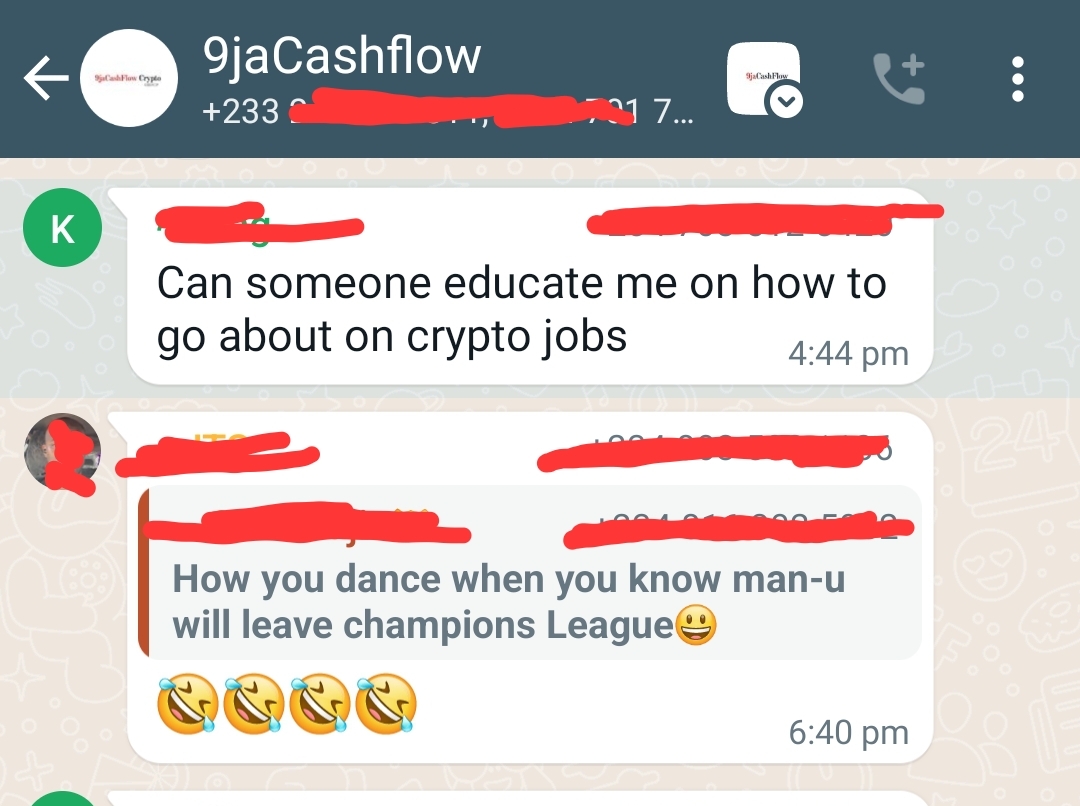 A member in the 9jaCashFlow WhatsApp group recently asked how to go about landing a cryptocurrency job, and here is my response below.
There is no special approach to crypto jobs; it's similar to pursuing regular jobs with a few tweaks.
Here's a guide:
1. Specialize: Excel in a specific skill, whether it's marketing, business development, product development, HR, or customer support. Avoid applying for multiple positions within the same company; it can be perceived as confusion.
2. Build a Portfolio: Showcase your expertise with projects and case studies in your portfolio. Prove your capabilities instead of merely stating them.
3. Persistent Application: Apply for crypto/web3 jobs consistently. The competition is intense, so perseverance is key.
4. Prior Experience: Having experience from web2 or traditional companies is a plus. Crypto companies may be hesitant to hire early-career individuals, fearing the time investment in training.
5. Volunteer: Engage in crypto activities, volunteer for crypto brands, platforms, or events.
6. Stay Informed: Choose a project of interest, stay updated, join their ambassador program, and establish contact with the project team/founders.
7. Professional Presence: Craft a professional resume and LinkedIn profile. Ensure consistency between the two. Also use your social media to display your expertise, connect with other like minds and share value.
8. Network: Expand your network in the crypto space. Seek industry experts who can vouch for you as references.
9. Initiate Projects: Partner or build your team, apply to VCs, accelerators, or labs to secure funding for your projects.
10. Continuous Improvement: Focus on personal development and persistence. Keep enhancing your skills and don't give up.
I hope these suggestions prove helpful.
Here is a previous article I wrote last year about landing a crypto/web3 job. 
You will also find it useful.