The 3 Bedroom Apartment Deal You Don't Want To Miss in Ibadan
May 31, 2022
2023-02-10 1:51
The 3 Bedroom Apartment Deal You Don't Want To Miss in Ibadan
The 3 Bedroom Apartment Deal You Don't Want To Miss in Ibadan
Are you a real estate investor who intends to purchase a semi or fully-furnished apartment in the heart of Ibadan, Nigeria? If yes, then I've got a genuine and special deal for you.
So keep reading while I break it down further in this short article.
In case you don't know, Ibadan happens to be the new haven for many real estate investors in Nigeria. And this is mainly due to the newly launched Lagos to Ibadan railway station/terminal.
Most property developers and investors who were originally targeting Lagos are now diverting their attention to the old city which is uniquely positioned for comfort, peace, affordable lifestyle, and finally good governance.
The common investments are farmlands, virgin lands, semi-furnished apartments, and fully-furnished apartments.
I strongly believe Ibadan is going to be a better city to live in than Lagos in the next 25 years, and your investment now can double, if not triple in the next 5  to 10 years.
Enough of Ibadan is this, Ibadan is that. When you come to visit, you will definitely see for yourself what I'm talking about.
For now, let's move to the real estate property deals I currently have for you, which are proudly brought to you by Filta Properties – the real estate investment arm of 9jaCashFlow.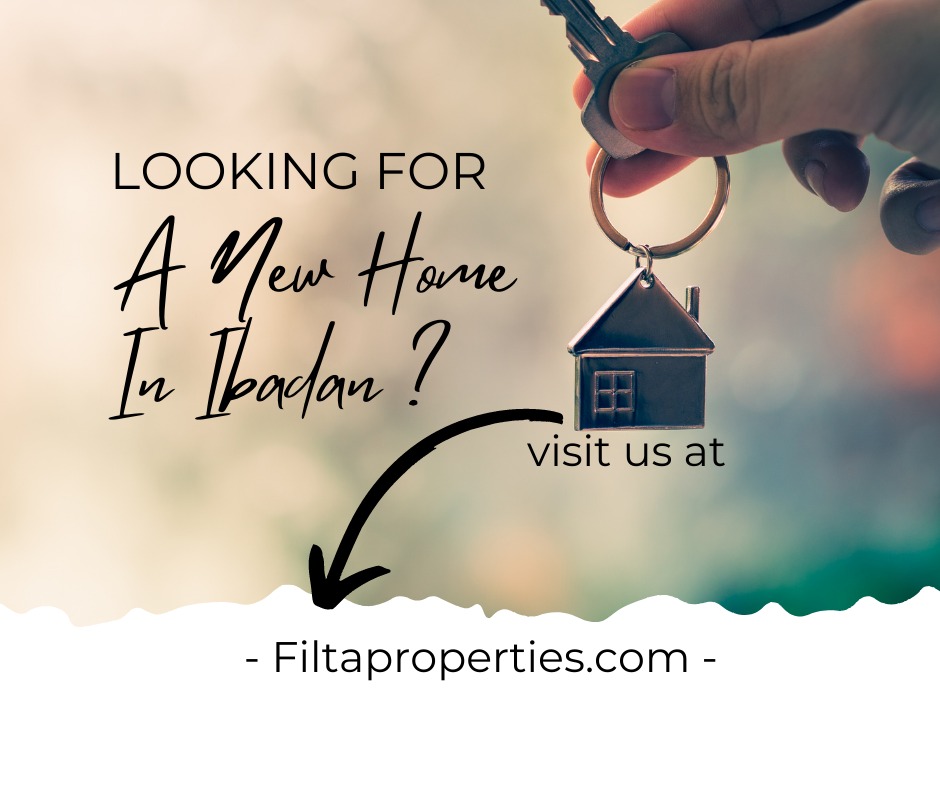 Deal #1: A unit of a 3-bedroom flat apartment right in the center of Moniya, Ibadan.
The site is situated at the Council Bustop, before Moniya garage, Ibadan. It's actually a 5-minute drive to the railway station connecting Lagos and Ibadan.
This property is an ongoing development of a 4-unit 3 bedroom semi-furnished apartment. It's a duplex/story building on a land of about 600 sqm.
I currently own and supervise this construction project alongside expert engineers and builders. In addition, all documents were obtained from certified professionals and all statutory duties were duly paid to the government.
The construction is half completed(just the first floor, its block wall, roofing, and some finishings remaining), and we're selling 2 out of the 4 units 3 bedroom apartments.
Note: with the current pace of development and required funding, the property would be completed within the next 3 months and by then, the price would have doubled.
As of today, only one unit is available for sale as the other one has been sold out already.
So if you're interested, feel free to message me on WhatsApp or schedule a Zoom call with me today.
These are pictures from the ongoing projects.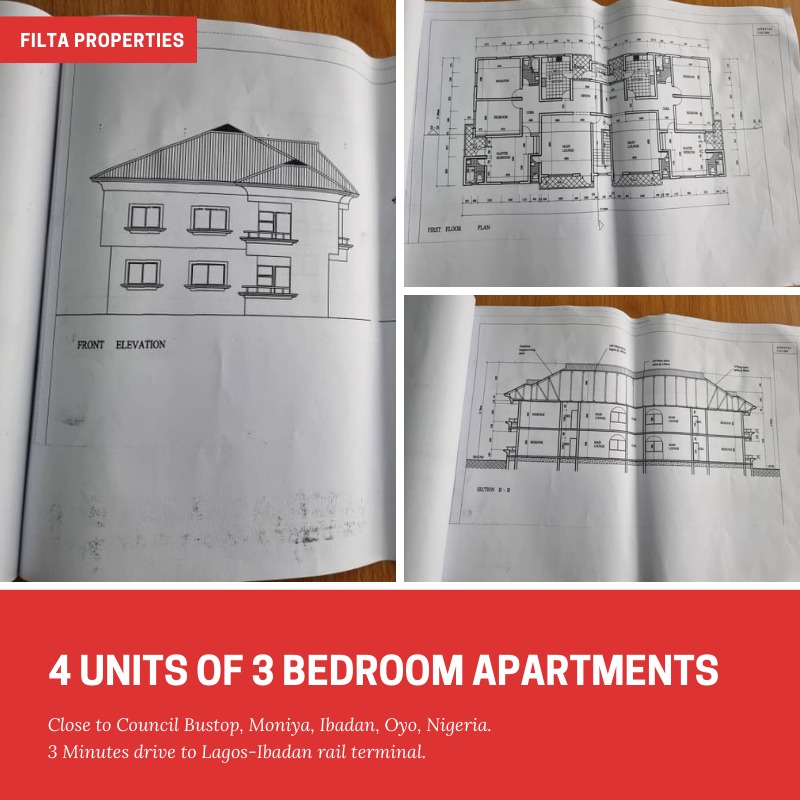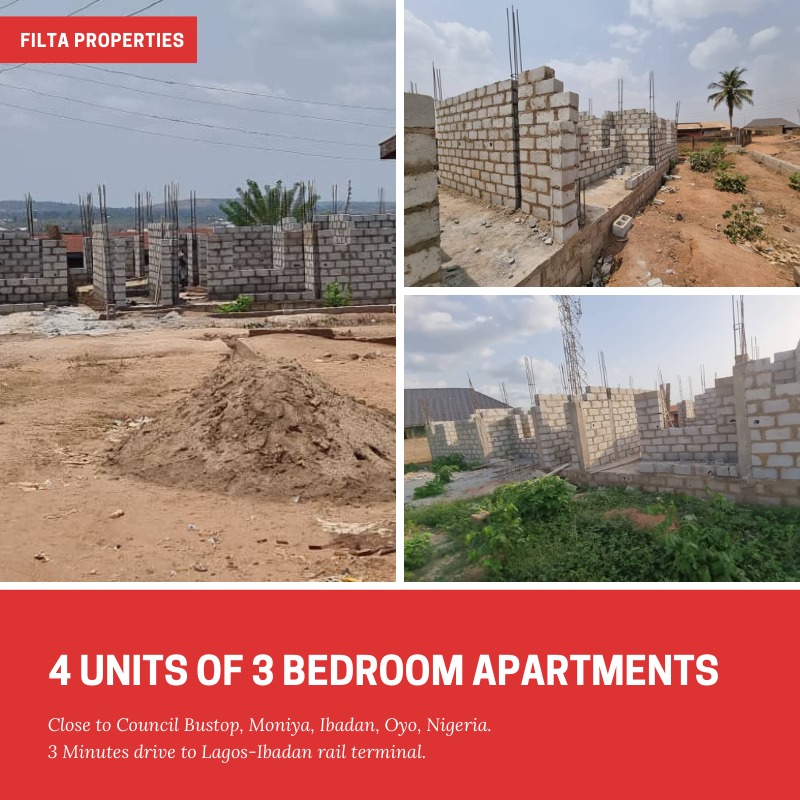 Deal #2: 4 Units of fully furnished 3 bedroom apartments along Eleyele, Ibadan.
This apartment is located at Idigbaro, along Eleyele road, Ibadan, Oyo State, Nigeria. The house is fully furnished and contains everything you need to live a comfortable life in the center of the ancient city, Ibadan.
In fact, you don't need to come with any equipment aside from your clothes. Every other thing is available.
Facilities available on the property include:
Fully-furnished suites(with air-conditioned living rooms, bedrooms, and kitchen accessories).
Electricity
2 Standby power generator
Borehole facility
Security
Paved roads
Perimeter fencing
And if you're wondering, why should I buy when I don't want to live in Ibadan yet? Let me shock you!
We have had a lot of clients abroad who bought units just to use for short lets(similar to Air B&B) while they plan to occupy or sell the property later in the future.
Here's a sneak peek of the house.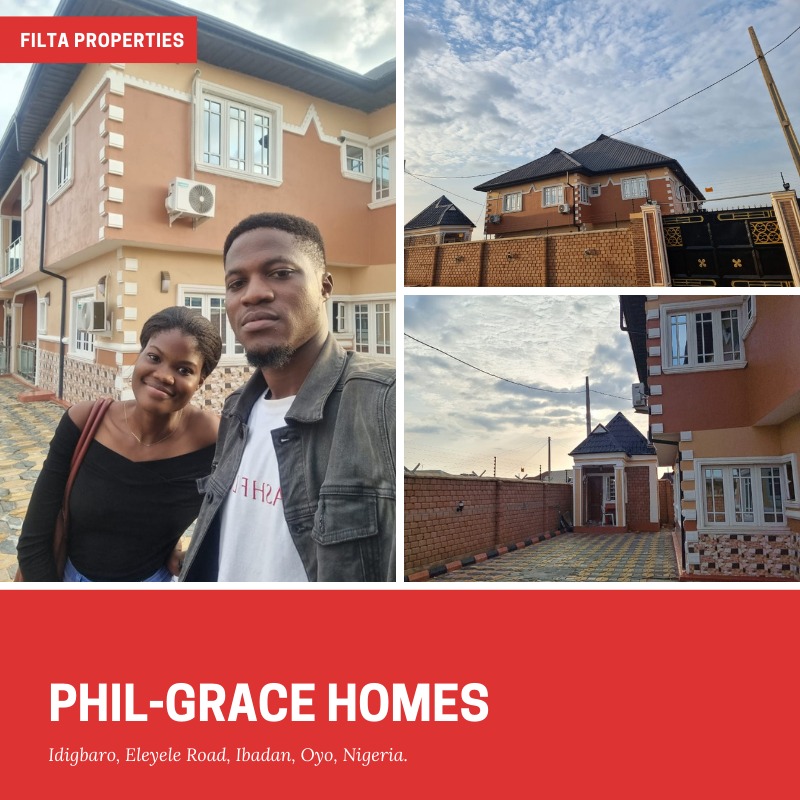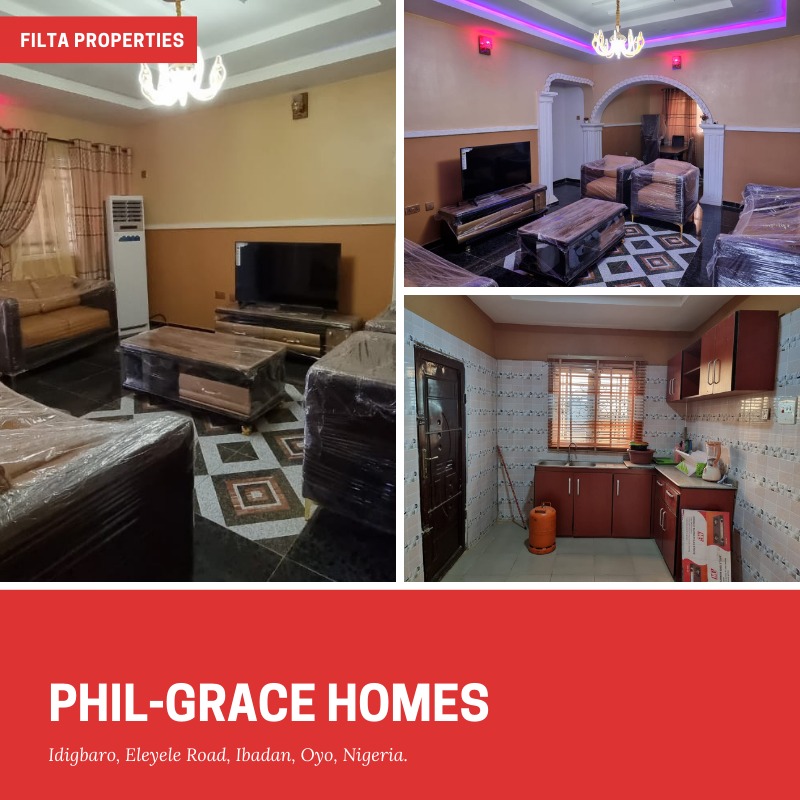 Should,  in case you're interested. Feel, free to message me on WhatsApp or schedule a Zoom call today.
I also have farmland deals across Ibadan and have helped myself and a couple of clients secure good farm locations in the state.
If you're interested,  feel free to shoot your shot by giving me a call or scheduling a zoom meeting right away.
Thank you, and God bless!