Help Kehinde Lawal Study MSc Innovation & Entrepreneurship at Reading University, UK
June 24, 2022
2023-02-10 1:40
Help Kehinde Lawal Study MSc Innovation & Entrepreneurship at Reading University, UK
Help Kehinde Lawal Study MSc Innovation & Entrepreneurship at Reading University, UK
I'm Kehinde Lawal, a digital entrepreneur and a strong advocate of education and technology in providing a long-lasting solution to the various predicament facing my dear country Nigeria. 
As a result, I founded 9jaCashFlow in 2014 to educate the average Nigerian about investing and online business. And the impact has been great, judging by the various feedback and testimonials we receive on our blog, academy, YouTube channel, WhatsApp, and Telegram community daily.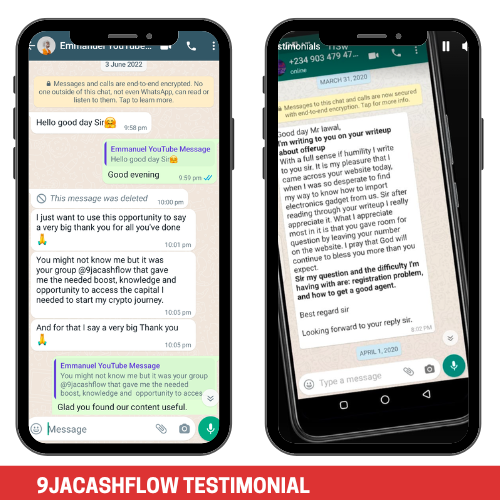 I also run a fish farm in the heart of Ibadan, Oyo state, which supplies animal protein to people in my vicinity at affordable prices.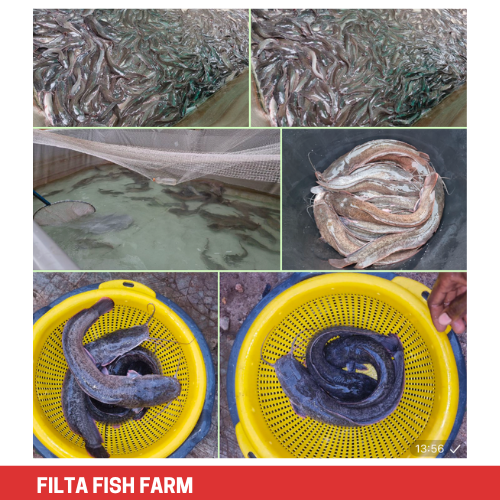 And I manage Lawal's Library & Colossal Hub, a free youth education center in Ibadan, named after my late Dad(Engr. Kazeem Oludare Lawal). I use the Library to give people free access to my Dad's pile of motivational, entrepreneurship, and academic books. Besides, I teach the kids IT and financial literacy.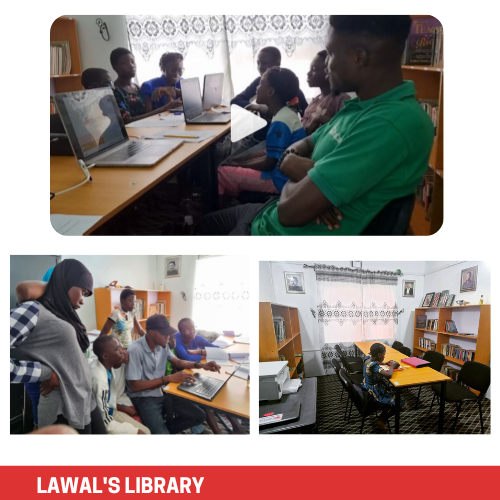 In other to continue to scale and give more to my immediate society, I decided to learn more about entrepreneurship leadership, business systems, and innovation management from a global institution. I then applied and got admission to study MSc in Innovation and Entrepreneurship at the University of Reading, United Kingdom(UK).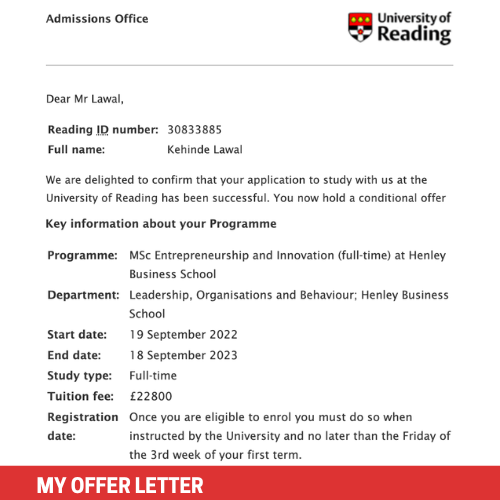 Although I can facilitate my traveling, VISA, and feeding expenses in the UK, I don't currently have the financial capacity to pay for all the tuition fees, hence I result to do a crowdfund.
Please, I would like to seek your assistance in paying part or all of the tuition fee of GBP 22,800 into the University of Reading's account.
If 228 people donate £100(₦74,000), I will have my tuition fee for MSc in Innovation & Entrepreneurship at the University of Reading settled, and I will be able to resume in September 2022.
With your donation, I will achieve my long-term goal of learning advanced systems, processes, innovation, and entrepreneurship from a global institution, and upon completion come back to implement the knowledge to enhance the growth of my home country.
I promise to:
Give quarterly updates about my progress in the 1-year program.

Give everyone that sponsors me a virtual certificate of recognition and appreciation – this would be in the form of an NFT.

Dedicate the impact I make from the knowledge that I obtained from the 1 year MSc in Entrepreneurship program to my sponsors.
If you would like to assist:
Please donate via my Gofundme page;

or

Make a bank transfer into my local bank account below:

GTBank: 0128522966 – Kehinde Lawal

Then fill this Google form with your name, email address, and amount sent.
*Note: Your email address would be used to send updates, and issue your NFT certificate of appreciation and recognition. And if we're unable to meet up with the required sum of £22,800/₦17,000,000 we would give all sponsors a complete refund.
Thank you for your support.
God bless!
Kehinde Lawal
Founder 9jaCashFlow
+234 810 185 0909