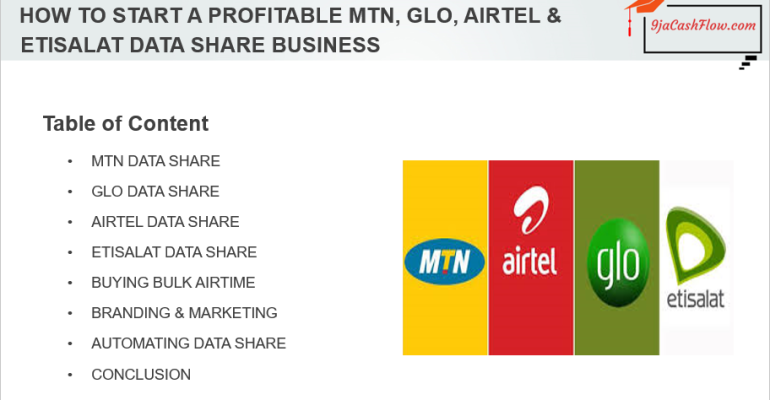 If you're on the lookout for trending ways to make money online with little initial capital, chances are that you had found the right answer.
You can start a profitable MTN, Glo, Airtel, and Etisalat Data Share Business with as little as ₦5,500 if you know the basics of making it profitable.
How do you make it PROFITABLE?
The majority of Nigerians find it hard to successfully operate MTN, Glo or Etisalat Data share business simply because they think it's as easy as just dialing the code to subscribe for a data package and then selling it. No wonder they quit a few days after starting.
If you want to make it profitable, you need to learn the simple tweaks the Professional Data share businessmen are using. I call it simple tweaks because what you need to start making money from the Data share business is simple. However, if you don't know these simple tweaks, you won't make money.
Since many don't make money in the business, they concluded it's not profitable. However, I will do the math, then you decide for yourself whether it's profitable.
For me to make ₦5,000 a day in this business; I just need to sell 25 No of 2Gb Data (₦200 gain x 25 = ₦5,000). And I sell at least 20 No of data per day, which are mostly 5gb, 10gb etc. Though I make more profits this way, some of my friends in the business are even making more money by using simple tweaks which I will soon share with you.
Automating Data Share Business.
I will also show you how to automate this business using our Data Wire SME APP. The app keeps a record of all your sales, shows the graph of your income, and allows you to send data automatically on the four mobile networks (MTN, GLO, Airtel, Etisalat).
As a matter of fact, the majority of our customers now use it to opt in to bundle and sell to their customers automatically.

So, how do I get the simple profit making tweaks for MTN, Glo, Airtel and Etisalat Data Share Business?
In other to help Nigerians increase their cash flow online through my website 9jacashflow.com, I normally charge ₦8,000 for a Whatsapp tutorial on MTN, Glo, Airtel, and Etisalat data share business (that's ₦2,000 per network).
However, I have been able to package a detailed eBook showing you the A to Z of how to start and profit from Data share business in Nigeria, which you will get at a token amount. This includes all the tweaks and easy tricks needed to market yourself, so as to make more money in the business.
If you act fast today , you will get it for a token sum of ₦2,000 only.
NOTE: This price offer is only available for the next 24 Hours, and at exactly , it goes back to the original price of ₦8,000 only.
What will I get when I pay for this offer?

You would get the following when you make the payment for the offer:
A complete PDF eBook on how to start a profitable MTN, Glo, Airtel, and Etisalat Data Share Business.
The insider secret on branding, marketing, and selling your data to over 25 people a day.
How to automate Data share business.
Access to Whatsapp Question & Answer session with me.
2 eBook Bonuses.
BONUSES
When you buy the data share package, you get the following bonuses  free of charge;
 
Online Business Foundation Course

How to start your own Online Business

Worth over ₦5,000 but you get it free.

How To Start A Profitable Importation Biz

2017 update on how to start your own successful importation business in Nigeria.

Worth over ₦5,000 but you get it free.

HOW TO MAKE PAYMENT

Pay the ₦2,000.00 with  Paystack online payment processor and get instant access 
OR
Pay the ₦2,000 into our bank account.
WemaBank: 0122659355
ColossalNet Technology Ltd
GTBank: 0128522966
Kehinde Lawal



NOTE: After successful payment, send an email to [email protected] or call 0810 185 0909 providing your payment details.
GUESS WHAT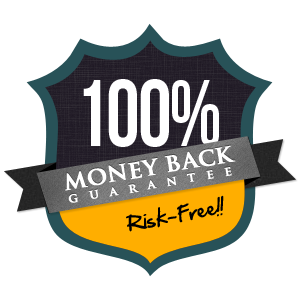 You will get a 100% Money Back Guarantee within 7 days if you put the tricks to use and you didn't get the required result.
No hassle, you don't even need to tell us the reason. Just request your money and you will get a refund instantly alongside an apology for wasting your precious time.
PS: You won't always see this offer, so grab it while it lasts. This same training on how to start data share business is sold for ₦10,000 on other platforms, that's ₦8,000 more than my own price.
PPS: You have to learn more to earn more. Don't have yourself to blame if you never see this benevolent offer again.
It's left to you to create your own Goodluck!